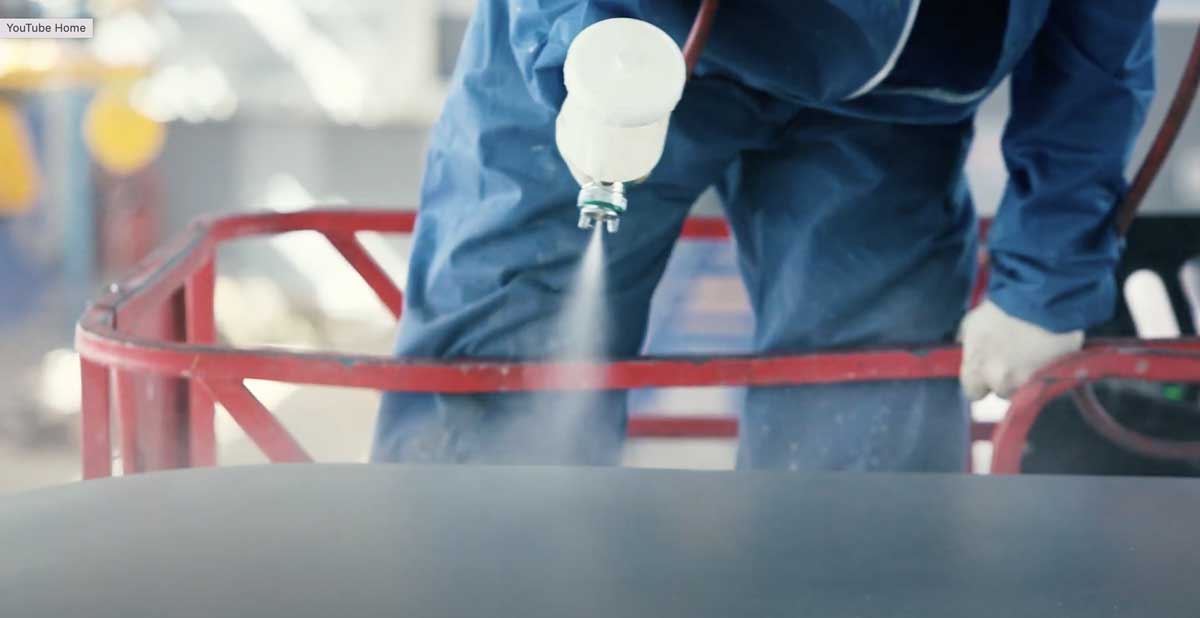 P & W Painting Contractors Inc. is the largest, mobile sandblasting and painting company within a 140 mile radius of Toledo. We have the ability to provide services from common structures to intricate tank linings.
Blast media available to suit your needs.
Black Beauty

Aluminum Oxide

Glass Bead

Walnut Shell

Corn Cobb

Baking Soda

Crushed Glass (cullet)

Garnet

Steel Shot

Steel Grit
Portable Dust Collectors are available for field service.
When field conditions warrant wet blasting services are available.
We specialize in special coatings, fiberglass lining, marine coatings and industrial painting.
We are qualified to apply various tank linings:
Epoxy

Epoxy Phenolic

Epoxy Novalac

Coal Tar

Vinyl Ester - Flake Filled

Vinyl Ester - Fiber Reinforced (FRP / Fiberglass Lining)
Interior & Exterior Tank Coatings
We are qualified to apply various tank linings to fit your environmental conditions.
Alkyd Systems

Zinc Epoxy

Urethane Systems
Interior and exterior of marine hulls, ballast tank, cargo holds and fuel bunkers.
If services require force cure heating services are available by use of up to six Indirect fired units with 770,000 BTU's. These services are available in the field or on location at our shop. We are capable of supplying our own power with generators.
We are capable of applying your logo or installing a pre-fabricated one.
Transportation/Trucking Services
To cut down on turnaround time trucking services are available for structures, some oversized transporting is available.
Straight Trucks

Semi-Truck with flatbad, single drop, or double drop
All field services can be performed in our shop located at 3031 Front St., Toledo, OH 43605. On site we have a 300 horse power 100,000 SCFM dust collector.
On site there is a 80' x 240' Sandblasting/Painting Shop, with a 40' wide x 28.5' high doorway.
70' span 15 ton overhead crane with 24' underhook

25 ton rough terrain crane

20,000 lb articulating forklift

6,000 lb rough terrain forklift

4,000 lb forklift

Back Hoe Loader

Skid Steer Loader